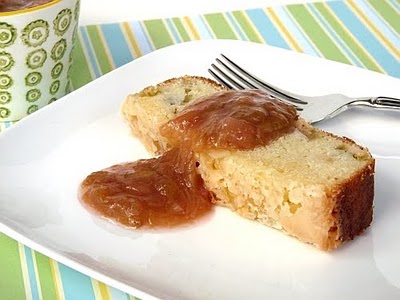 I'm going to write about something that I didn't initially intend. I was working on a post about homemade ice cream sandwiches yesterday afternoon. I was almost ready to push the "publish" button but then I had to leave as I was going to a
Toronto Youth Food Policy Council
meeting. I was there to talk to them about the Toronto screening of
FRESH
.
Now that I am back, I think I am going to save the ice cream sandwich post for another day. I want to talk instead about the question that was on my mind as I left the meeting.
The council is a fairly new venture and I was impressed by the passion of the individuals involved and the scope of the project. During the course of the evening discussions focused around the topic of Toronto food policies and local food initiatives. Discussions ranged from resources for local food banks, to the choices that restaurateurs make, to urban farming initiatives.
At the end of the night something that one young lady said stuck with me. She raised the issue of food marketing and how we are drawn to desire things that may not even be classified as food. She wanted to know how we get to a place where we are not lured by ads. Basically, I think she was asking how to get people to re-connect with real food and recognize its importance in the face of overwhelming pressure from ad campaigns and corporate food messages.
So I left with that question on my mind, "How do we re-connect with our food?" Really, it is a terrible position to be in and quite a comment on our society, but ultimately I think we have lost that basic connection with food that existed in our grandparents' time. By that I mean somewhere along the way I think we have lost the link between where it comes from and how it lands on our plate. And, if we do see the the connection, I'm not sure we feel good about it.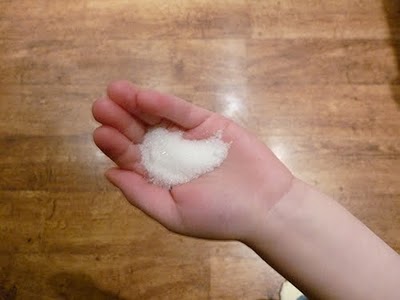 I was thinking about this as I ate dinner and I was thinking about it as I rummaged around for something for dessert. Then I stumbled upon some rhubarb sauce that I had in the fridge. Immediately I thought of my mother's kitchen and the pot of rhubarb sauce simmering on the stove.
I spooned it over some ice cream and I sat down. I remembered my mother making rhubarb sauce. She makes it often this time of year. I remembered how the kitchen smelled when it was cooking. I remembered how it looked so gorgeous, pale and pink in the pot and how I loved the first taste of it, almost too hot to eat.
That memory, that taste, makes me value the experience as much as the food. So I seek rhubarb out. I plant it in my garden for my children to enjoy. I go to the effort to make fresh rhubarb sauce and I get value out of just sitting down to enjoy a bowl.
I realized what makes me so connected to food and where it comes from are the very things that led me to begin this website in the first place. It is the memory and sense of family that I get when I cook. It is the story of my grandmother and the radishes and rhubarb that I wrote about in my
first post
.
Food is more than just what we eat. I think it defines who we are, our family and our relationships with others. I think that the act of cooking and communally enjoying good food is strong enough that if more people participated daily in this activity a lot of our food issues could be resolved. So that leads to another question….how do we do that? I'd love to hear your thoughts or stories. Do you have a memory or experience that connects you to food? I would like to share some of your stories with others.
Here is a start. Rhubarb Sauce. A very simple dish. Three ingredients, ready in 10 minutes and delicious. I am also including a recipe for a Rhubarb Cake I found at
A Whisk and A Spoon
. It is perfect served with a little of the Rhubarb Sauce.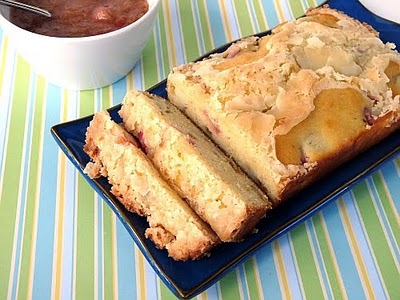 Rhubarb Sauce
4-5 rhubarb stalks, cut into 1 inch pieces
1/4 cup sugar or to taste
1/2 teaspoon vanilla
2 tablespoons water
Place cut rhubarb into a medium saucepan. Add sugar and water (just enough to keep the rhubarb from sticking to the pan). Simmer over medium low heat until the sauce thickens and the rhubarb breaks apart and becomes translucent. Remove from heat and stir in the vanilla extract. Taste to determine if the sauce is sweet enough for your liking. If you want it sweeter, stir in a little more sugar. Serve warm or cold on its own, over ice cream or yoghurt or over this cake.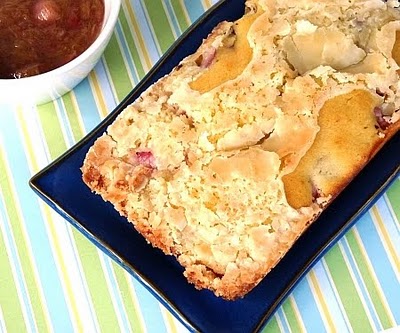 Rhubarb Cake
adapted from
Baking for All Occasions
by Flo
Braker
via
A Whisk and a Spoon
for the cake:
1 3/4 cup cake flour
1/2 teaspoon baking soda
1/4 teaspoon salt
1/8 teaspoon baking powder
1/2 cup unsalted butter, room temperature
1 cup granulated sugar
1/2 teaspoon pure almond extract
1 teaspoon pure vanilla extract
2 large room temperature eggs, lightly beaten
3/4 cup well-shaken buttermilk
3-4 narrow rhubarb stalks, trimmed and cut into 1/8-inch thick slices, to yield 1 cup packed
1/2 cup ground almonds
for the almond topping:
2 tablespoons unsalted butter, melted
1
tabl
espoon
all-purpose flour
1 tablespoon heavy cream
1/2 cup sugar
1/2 cup natural or blanched sliced almonds
Preheat oven to 350°F and move oven rack to the centre of the oven. Butter a 9-inch
springform
pan (or two loaf pans, as I did) and l
ine
the bottom with parchment paper.
In a small bowl, sift together flour, baking soda, salt and baking powder and set aside. In the bowl of a
sta
nd
mixer fitted with the paddle attachment, beat butter on medium speed until smooth and creamy, about 2 minutes. Add sugar and extracts and continue to beat on medium speed until mixture is very light in color, about 3 minutes. Scrape down the side of the bowl occasionally.
Add the eggs one at a time. Beat after each addition until incorporated. Once all the eggs are incorporated continue to beat until the mixture is light and fluffy. Reduce speed to low and alternate flour mixture with the buttermilk, beginning and ending with the flour. Mix after each addition only until incorporated. Stop and scrape down sides of the bowl after each addition. Fold in the rhubarb slices and almonds. Spoon the batter into the pan (or pans) and spread evenly with the spatula.
Bake 40-45 minutes (30-35 minutes if you are using the loaf pans) until the cakes are light and golden and a toothpick inserted near the centre comes out clean.
15 minutes before the cake is ready, make the Almond Topping:
In a small saucepan, mix together the butter, flour, cream, and sugar and stir over low heat just until blended.
10 minutes before the cake is ready, pour the topping mixture over and sprinkle the almonds on top. Return the cake to the oven and bake until the topping spreads over the cake and just begins to bubble.
Transfer to a wire rack and let cool in the pan for about 10 minutes. Loosen the sides of the cake from the pan and unmold by unclasping the springform pan (or inverting the cake onto a cooling rack if you are using loaf pans, then turn right side again using a plate to flip the cake over) Let cool completely before serving.
Next post:
Homemade Ice Cream Sandwiches (I promise)