I am late with this post. I have been trying to write it for two days. As I have
mentioned
, I have spent the last three months organizing an event in the Toronto area. It was a two week series of workshops, dinners, tastings and classes which culminated in the Toronto premiere screening of the documentary Fresh last Thursday night.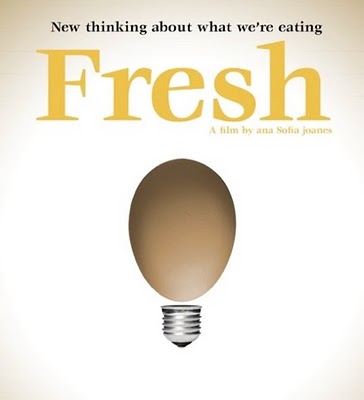 Fresh is a new documentary by Ana Joanes that examines the consequences of our industrial food system and offers a practical alternative for how we grow, buy and eat our food. Some of the people featured in the film are urban farmer and activist, Will Allen, sustainable farmer and entrepreneur, Joel Salatin (made famous by Michael Pollan's book,
The Omnivore's Dilemma

) and supermarket owner, David Ball, who challenges our Walmart dominated society.
I wanted to write on Thursday night right after the screening, and then I tried again yesterday, but I am having a hard time. I am finding it hard to sum up the evening and the finale of the Toronto FRESH Event.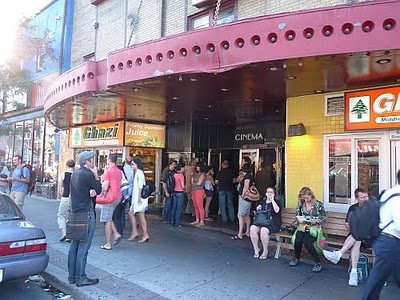 Was it a success? Yes! Did it meet my expectations? Yes and then some. I think the reason why I am having such a hard time is that once it was over I started to think about what should happen next.
The movie is only being distributed through grass-roots community driven initiatives with the intention of sparking local activity. Thursday's screening was followed by a panel discussion with some of Toronto's leading food activists. The main topic of discussion was what could be done in our area to advance the cause for local, sustainable and accessible food resources. As you would expect, there was no easy answer, no single action that could satisfy that question. In fact, what struck me the most was how many different initiatives are underway and how they are all moving towards the same goal.
In attendance were urban farmers, community activists, teachers, chefs, city planners all looking at the issue from their own point of view. Possibly the most heartening aspect of this movement is that it can be advanced through so many different avenues, most likely because it affects so many different aspects of our society.
Food is not just fuel. Where it comes from, how it is produced, who can buy it and how it gets to your table impacts so many areas of our lives and our society. There are environmental, health-care, economic and social implications to our choices. No one person can tackle them all. For me the good news is that there are a lot of dedicated people in the Toronto area and a lot of initiatives already underway.
So then the question comes, where do I fit in to all of this and how do I keep active? I am so pleased I had a chance to screen this movie and be part of an event that provided a forum for discussion and communion but I want to figure out how to keep going.
Then my neighbour, Lindsay, came up to me yesterday. She had seen the film on Thursday and was clearly moved by the experience. She started to tell me what she had done already, how she had contacted friends and how she had made different choices when she went shopping the next day. She helped me to remember that small acts and individual choices can have a big impact.
Lindsay and I are continuing the discussion. We are looking at what we can do in our own neighbourhood, including things as simple as getting together with our neighbours over a meal and sharing the experience of good food.
So that is how I will start. I am committed to continuing with the larger advocacy groups and with the activists that I met in the course of organizing this event. But, I will also value the small changes that I can make at home and the power of actions I take right in my own neighbourhood and on my own street.
If you want to host a screening in your own area contact the people at
freshthemovie.com
. At the very least I think you will be amazed by the power of food to bring people together, to spark discussion and build community bonds. It is a very rewarding experience to be a part of something like that.