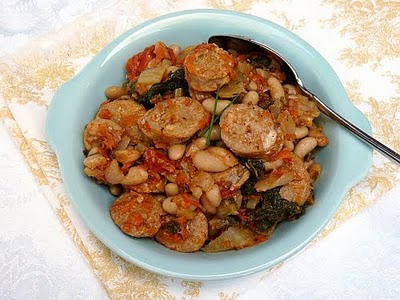 I have a standing Wednesday night dinner date with my neighbour. Actually, it's not so much a date as a chance to forgo cooking dinner for one night every other week. We trade houses and dinner responsibility, and usually share a very nice bottle of wine. One week she cooks and one week I cook. She has three kids, I have two and we both have husbands who are not always home by dinnertime. It takes the pressure off and is a nice break in the middle of the week.
When we first started this routine we really catered to the kids. It was usually pasta, a kid friendly movie and a dessert of some kind, to end the evening on a high note (a sugar high). Over time, however, the dinners have evolved to cater more to our tastes, which can be a challenge for the kids sometimes. But that is something that, I think, is not such a bad idea. I think learning to eat well and educate your pallet is as important as any other kind of education. And always making the easy meal underestimates children's abilities to adapt and enjoy complex flavours.
This past week was my turn and I made a Tuscan Bean and Sausage Stew. We have had it many times in our house so my children are used to it but it was something new for my neighbour's kids. It's really a very simple dish, white beans, mild Italian sausage that I buy from a
local organic butcher
and a whole slew of vegetables. I usually add tomatoes, carrots, fennel, onion, garlic and…kale.
That was the kicker. Kids can get freaked out by big pieces of green leaves lurking in their food, but you know, after a little convincing they ate it and actually liked it. My neighbour's most reluctant child sat and refused to eat even after the others had finished. Finally she was convinced to take a bite. She called her mom over and whispered in her ear, "You know mom, it's really good." And just so you know, we still always end with a nice dessert. Who says the sugar high is just for the kids?
This stew falls into my quick dinner category. If you use canned beans then it comes together in under a half an hour. It is filling and very satisfying. You can change up the vegetables to suit your taste. What I alter most times is the herb that I include. Sometimes I make it with thyme, sometimes with fennel seed and sometimes with sage. It works well with all of them and they all add a different feel to the dish.
Tuscan White Bean and Sausage Stew
2-4 mild Italian sausages
2 19ounce cans of white kidney beans, drained and rinsed
1 onion, diced
2 cloves of garlic, minced
1 carrot, grated
1/2 bulb of fennel, diced
1 bunch kale, washed and chopped (remove the tough centre stocks before chopping)
1 cup chicken stock
1/3 cup red wine
1 19 ounce can of tomatoes
fresh thyme, fennel seed or sage to taste ( I add about 1 tablespoon)
salt and pepper
In a large frying pan over medium high heat, sauté the sausage until brown. Remove and slice thin. Return to the pan and sauté again, just to brown the cut slices. (It is easier to slice this type of sausage once it has been cooked a bit, which is why I sauté it twice.) Remove from pan and set aside.
Add onion, garlic, grated carrot and chopped fennel and sauté until cooked through and just slightly browned. Deglaze the pan with the red wine. Return sausage slices to the pan and add the beans and the tomatoes. Stir gently to combine. Add the chicken stock and cook for 10 minutes until most of the liquid has been absorbed by the beans. Add the kale and fresh herbs and cook just until the greens are wilted. Season to taste with salt and pepper. Serve immediately.
Next Post:
Banana Coconut Muffins