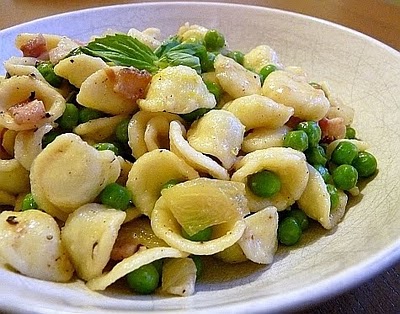 Since I began this blog I find myself daily in conversations with people about what I am cooking and the kind of recipes I am posting. Inevitably I get asked if I have any quick dinner ideas. I think the biggest challenge in trying to cook for yourself or for your family while staying away from processed food is getting through the dinner rush.
Many times I have found myself with only a half an hour to get a meal together and at a loss as to what to serve. I don't want to resort to using boxed or processed food and I don't always want to order out or go to a restaurant, which always takes longer than a half an hour anyway.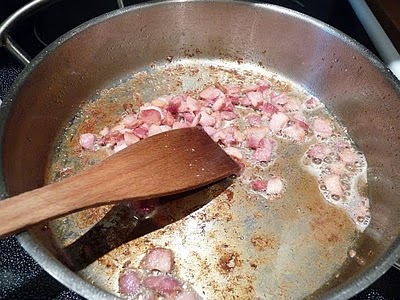 So over the years I have collected a number of quick meals that I can put together in a half an hour. And I have to say, more often than not, pasta has been my best friend. It is versatile, quick and pretty much universally liked. It's also something that lends itself to working with whatever is in the fridge. If you have pasta, a couple of vegetable options and maybe a meat you can put together a pasta dish in the time it takes for the water to boil.
Last week, when I found myself in a rush with nothing planned for dinner I rummaged around in the fridge, found some bacon, onion, frozen peas, basil leaves and orecchiette pasta. I ended up making a simple pasta dish which I would definitely make again. It was light and fresh tasting with the peas and fresh basil and very satisfying with a good grating of parmesan cheese. If you don't want the meat option you could always add sliced mushrooms or sundried tomatoes.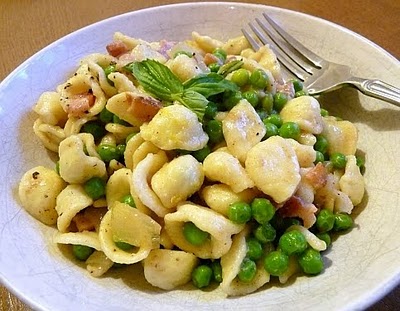 Orecchiette Pasta with Bacon, Peas and Fresh Basil
1 lb pasta of your choice, I used orecchiette
4 tablespoons good olive oil
3-4 slices of bacon, cut into small pieces
1 onion
2 cloves garlic, minced
1 cup frozen peas
1 small bunch fresh basil leaves, washed and torn into rough pieces
Finely grated zest from ½ a lemon
½ - ¾ cup grated parmesan cheese, plus more for garnish
1 cup pasta water
Salt and pepper to taste
Cook pasta according to package directions in well salted water.
While the pasta is cooking, sauté the bacon until crisp in a large fry pan. Pour off most of the bacon grease, leaving a small amount behind for flavour. Add the olive oil to your pan and sauté the onion until translucent. Add the garlic and sauté a few minutes more. Add the frozen peas and sauté just until warmed through.
By this point your pasta should be ready. Reserve a cup of the pasta water and drain the rest of the noodles. Add the cooked pasta to your fry pan. Add the grated parmesan, lemon zest, basil leaves and the pasta water and toss to combine. Season with salt and pepper to taste. Serve with additional grated parmesan.