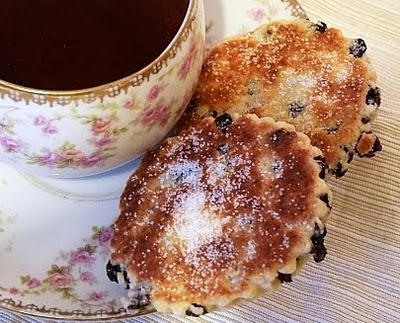 Sometimes you find great food in the most unexpected places. A few years ago my husband and I took our daughter on a visit to one of the historic homes in the city and they were making something called Darby Cakes in the kitchen. It was a biscuit, sort of like a Scottish Bannock that was cooked on the stovetop. They had a great flavour and were almost like a cookie. I loved them so much I asked for the recipe, took it home and promptly lost it. Since then I have been trying to find it but to no avail.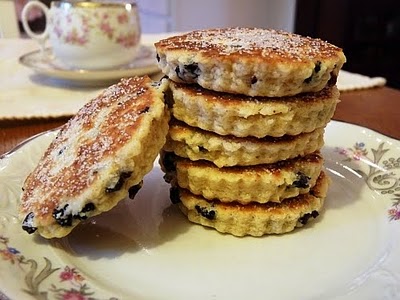 Then one day I was surfing food blogs, as I always am, and I came across a recipe for
Welsh Cakes
on Almost Bourdain. When I read the recipe it was practically identical to my long lost Darby Cake recipe! Joy! So I promptly set about making them and they were everything I remembered, soft like a biscuit, a little crisp from the skillet and a really subtle spice flavour. And the best part was discovering a new use for an old favourite as the recipe called for ground coriander, something I had only ever used for savoury dishes. The coriander adds an almost floral flavour to the cakes and is definitely the star of the show.
This is what I love most about cooking trying an unusual combination and having it turn out to be a favorite.
Darby Cakes or Welsh Cakes
adapted from
Almost Bourdain
2 cups all purpose flour
1 tsp baking powder
1/2 tsp salt
1/2 cup cold butter
1/2 cup sugar
1/2 cup currants
1/4 tsp ground coriander
1/8 tsp ground cinnamon
1/8 tsp ground nutmeg
1 egg, beaten
About 2 tbsp milk
Oil for the pan
Method
Whisk flour and baking powder in bowl. Cut in the cold butter with a pastry cutter or hands until the mixture resembles course crumbs.
Add the sugar, currants and spice, stirring to mix. Add the egg and enough milk to form a soft but not sticky dough.
On a lightly floured surface, roll out the dough to a thickness of 5mm. Cut into rounds with a 2in round cookie cutter
Heat the griddle or a heavy frying pan and grease with a little oil. Cook the cakes on the griddle or pan on low heat for about three minutes per side or until golden brown and cooked through.
Leave to cool on a wire rack. Sprinkle with a little sugar while still hot, if desired.