Why write and why Radishes and Rhubarb?
For a long time I have been focused on food, where it comes from and how it got to my table. As a mother I am very concerned that my children form a connection with their food that transcends beyond just eating it. I believe strongly in the importance of food: good food, fresh food, real food. I think food can forge family connections and can form a basis for how you view the world.
Since I feel so strongly about this I wanted to find a way to voice my personal reflections and my thoughts. I decided the best way to accomplish that was to start a blog where I could share the recipes I love and a bit about me.
But what to call this new venture? I struggled for quite a while to come up with a name that would relate to my subject and carry a personal connotation. I finally decided on Radishes and Rhubarb as it connected well with my topic but also because it has a personal meaning.
Whenever I think of food, recipes and what inspires me I inevitably go back to my childhood and my experiences in my grandfather's bakery and my grandparents' house. My grandparents live in a small town in Ontario. My grandfather owned a bakery on the main street which was a draw for the people in surrounding communities both large and small. I worked there during the summer and during breaks from school. Their house was also a focal point for food and family and some of my fondest memories revolve around that town, their home and the bakery.
Behind their house was an empty lot that covered about a half an acre of land. My grandparents turned this space into an impressive garden where they grew nearly every vegetable imaginable. If you have never walked out to a garden, pulled a tomato off the vine and eaten it, then you have probably never tasted a tomato at its very best.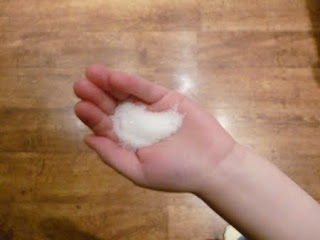 When I try to explain how my memories of that place and time relate to my approach to food today I inevitably go back to one story to describe my grandparents approach to food and eating. On more than one occasion I remember running into the kitchen and telling my grandmother I was hungry. Her response was to tell me to go out to the garden and pick a radish or a stalk of rhubarb. I would return to the kitchen with my choice and my grandmother would have me hold out my hand. In my palm she would pour a little sugar, if it was rhubarb, or a little salt, if it was a radish.
I vividly remember holding that little bit of salt or sugar in my hand...dip, bite, dip, bite. I don't know why, but as a child, I felt there was something very special about that. Somehow my grandmother had made me feel excited about eating a raw vegetable in spite of, or maybe because of, its simplicity.
It is with this approach in mind (good food, simple recipes and fond memories) that I intend to write this journal. Along the way I will share favourite recipes, favorite ingredients and new discoveries.
So, let's get started…