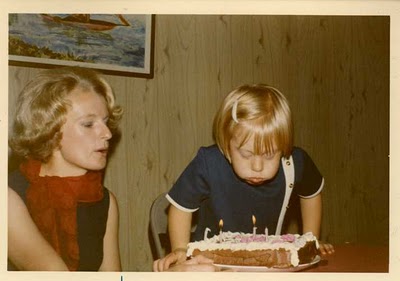 The other day my mother called me and said, "I was looking at your website and I think you should do a recipe about rhubarb." That is so like my mom, always one step ahead of me. Since I began this project I have been thinking that I should do a rhubarb recipe. But I began in February and it was hard to come by. So I have been waiting and waiting and finally last week I found my first rhubarb at the farmer's market. Practically the moment it hit my fridge, mom called with a recipe for Rhubarb Cream Pie.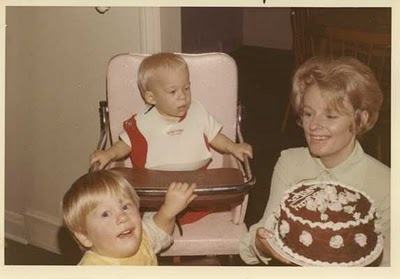 I talk a lot about my grandfather and my memories working with him at his
bakeshop
. But honestly, I would not have had the capacity to appreciate that experience without my mom. She was and is an amazing cook. Growing up, I don't think I realized all of the effort and care she took in feeding her family. She made almost everything from scratch and she was very adventurous. At a time when most people had never even tried them we were eating curries and stirfrys on a regular basis.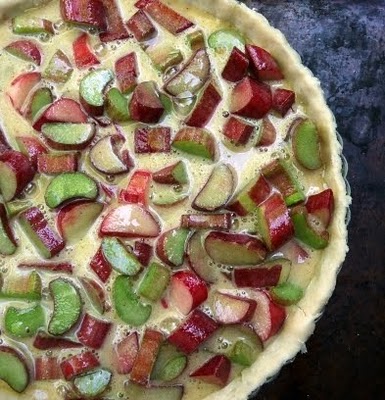 Like so many things, I only came to realize the full impact of what she did for us until much later in life. Now that I am a mother I think about this all of the time. I am trying to instill in my children the same respect for the value of food and I keep going back to what I learned from my mother. She taught me not only to love food but to love what goes with it, the family connections and the memories that stay with you for the rest of your life. And I realize that it was just one of the many ways that she expressed her love and care.
So I took her rhubarb pie recipe and I told her I would make it. I knew it would be good, but I also knew it would give me another opportunity I have been looking for, to tell her thanks.
As for the pie, it was great. It had a smooth and creamy custard base with the right balance of tartness from the rhubarb and spiciness from the nutmeg. I recommend making it for your mom, I bet she'd love it! Happy Mother's Day!
Rhubarb Cream Pie
this is a very old recipe out an early edition of the
Better Homes and Gardens Cookbook
. It is not available in the newer editions.
4 cups rhubarb, sliced in 1 inch pieces
1 1/2 cups sugar
1/4 cup flour
3 eggs
1 teaspoon vanilla
1/2 teaspoon nutmeg
1/8 teaspoon salt
pastry for single crust pie
for the pastry:
1 1/4 cups flour
1/3 cup shortening
4 to 5 tablespoons cold water
In a medium bowl, stir together the flour and salt. Cut in the shortening until the mixture resembles course crumbs. Sprinkle 4 tablespoons of cold water over the mixture and stir together with a fork until just combined. Do not over mix or your pastry will be tough. If it is not coming together add another tablespoon of water. Turn the pastry out onto a well floured surface and shape quickly and lightly into a ball. Sprinkle the top with additional flour and roll to a quarter inch thickness. Carefully fit the rolled pastry into a 9 inch pie plate, being careful not to stretch it. Trim off any excess from the edge. Set aside while you prepare the filling.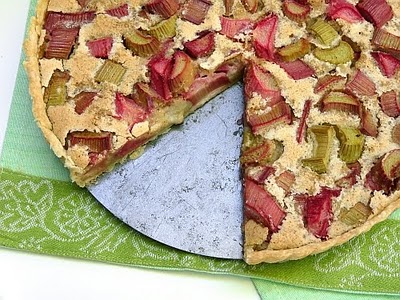 for the filling:
In a medium bowl combine the eggs, sugar, flour, vanilla, salt and nutmeg. Stir to combine. Stir in your sliced rhubarb and mix until coated with the egg mixture. Pour the filling into your prepared crust. Bake at 375 degrees F. for 45-50 minutes or until the filling is set. If you notice the top is becoming too brown lightly place a layer of foil over the top while it bakes. Remove from oven and cool on a baking rack. Serve as is or with a little vanilla ice cream.
Next post: Lemon Pull-apart Loaf