February 1st marks the second anniversary of Radishes and Rhubarb! In honour of that momentous occasion I wanted to take a few moments to reflect back on the experiences of these last two years.
I started this blog back in 2010 as a means to express my love of food and cooking but over these past two years this website has become so much more than that. I have felt the frustration of trying to keep the inspiration going week after week. I have pushed myself to develop and grow as a cook, a writer and a photographer. But what has been most rewarding is that through writing this blog I have met some really extraordinary people.
I have met
food activists
and
fellow bloggers
. I have connected with others passionate about cooking and with those just starting out. I have connected week after week with people who have been good enough to follow me from the beginning and I keep meeting new friends and cooking enthusiasts every day. So THANK YOU to all of you who visit and all of you who read my words and try my recipes. You have been the best part of this project. It is still amazing to me, but I have had over 200,000 visitors in this short time.
So I thought it would be fun to share my Most Popular Posts from the last two years:
Banana Cream Pie
Number 1 with a bullet is my
Banana Cream Pie
recipe. It's a great recipe and my husband's personal favourite but I have to thank
Endless Simmer
for linking this recipe to their article
"100 Things To Do With a Banana"
. What can I say, sex sells folks.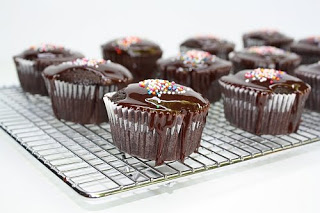 Vegan Chocolate Cupcakes
 Number 2 is my
Vegan Chocolate Cupcakes
. Vegan or not, you must try them. These are the BEST Chocolate Cupcakes. Quick to make, delicious and moist. You cannot go wrong with these little cakes.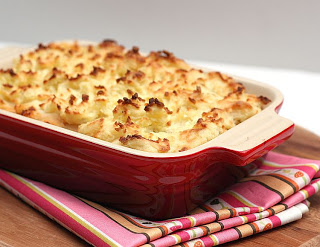 Shepherd's Pie with Garlic Mashed Potatoes

Number 3 is
Shepherd's Pie with Garlic Mashed Potatoes
. I was honestly surprised this was on the list, only because I posted it three months ago and it has already rocketed right to the top. Everyone loves comfort food and this definately fits in that category.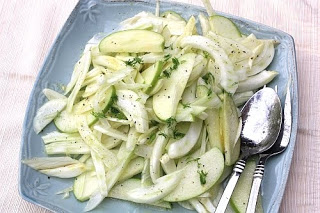 Apple and Fennel Salad
 Number 4 is
Apple and Fennel Salad
. This is a brilliant, simple little salad that packs a lot of flavour. Perfect for a summer barbeque.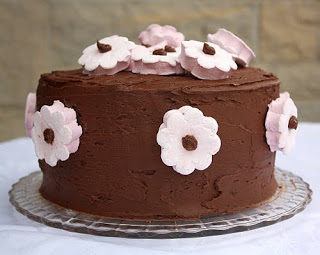 Chocolate Cake
 Number 5 is
Chocolate Cake
. What can I say, who doesn't love Chocolate Cake. This one is a winner, three layers, full of dark chocolate flavour. It is THE Birthday Cake around our house.

Spicy Hot Chocolate
 Number 6 is
Spicy Hot Chocolate
. Thick, liquid chocolate heaven. This is like drinking a chocolate bar. Forget your wimpy powdered cocoa, this is the way to make Hot Chocolate.

Strawberry Jam
 Number 7 is my
Strawberry Jam
recipe. That makes me happy. It is nice to see that so many other people are looking to make their own Strawberry Jam. This was the first time I tried making my own cooked jam and I am truly glad I did. It is not so intimidating once you try it.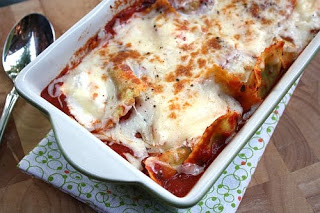 Cheater's Lasagna
 Number 8 is
Cheater's Lasagna
. This is a great week night dinner. Easy to prepare and a hit, especially with the kids.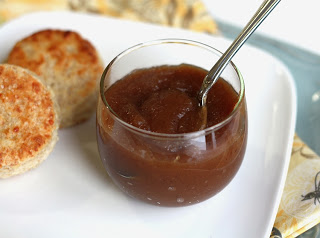 Apple Butter
 Number 9 is
Apple Butter
. Again, I am glad that this is so popular. I think there is a real DIY movement out there right now. More and more people are looking to make jam and other preserves for themselves!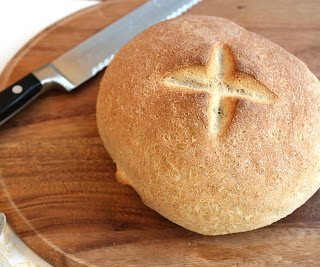 Whole Wheat Bread
Finally, Number 10 is
Whole Wheat Bread
. More of that DIY (or MIY, make it yourself) enthusiasim. This is a great recipe to start with if you have never made your own bread. Quick, not a lot of kneading or wait-time and great flavour.
So there you have it, my Top 10 list. So what is next? Well, this year I have vowed to myself that I am going to try to be even more fearless in the kitchen. I have my comfort area and I stick to it, even if some of my recipes are quite involved. So I want to try to continue to move out of my comfort zone.
Making fudge
for the first time was a start, I'm going to keep forging ahead with the untried.
Also, watch for a new project coming soon! Something for all of you MIYers. Thanks again for visiting!
Allison