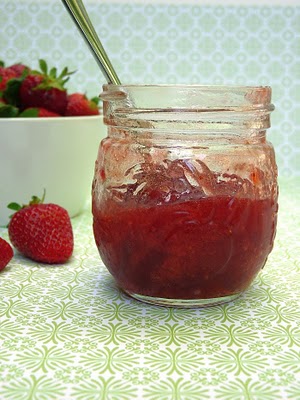 I went to the
Green Barn Farmer's Market
, this past weekend on a mission. I needed to find something inspiring for a guest article on
Foodwhirl
.
I have been visiting the site for sometime. It is a great resource for interesting recipes as well as for cooking tutorials and shopping and entertaining advice. They have featured some of my recipes in their "Spotlight" section so last week I decided to approach Nancy, the editor, and offer my services as a guest contributor. Happily, she said yes.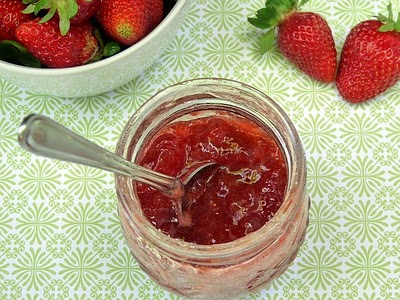 So I headed off to the market with the intention of finding something that would serve as the muse for my first article. Once there, I had a nice surprise: I found fresh local strawberries. I wanted something suitable for a summer themed recipe, so I was on the hunt for asparagus or rhubarb or some interesting salad greens. I never expected to find strawberries, but there they were, about three weeks ahead of schedule.
They smelled and looked wonderful, so I knew I had found my muse. I took them home and made a batch of Strawberry Freezer Jam. What could be more summery than that? Bright red, full of strawberry flavour, perfect on toast, with scones or as a sauce for vanilla ice cream, strawberry jam is the best of summer in a jar. You can find the full article and recipe
here
.
Later, I took the biscuits from my
last post
and some of my new jam and I made Strawberry Shortcake! What could be easier or better than fresh strawberry slices, strawberry jam and whipped cream.
Delish
!
Next post:
Asparagus and Gruyere Tart